ALUMIERMD
Request a personalized consultation, or place an order below to
purchase the full range of AlumierMD chemical-free skincare products.
Burlington Medical Aesthetics
Why AlumierMD Products?
AlumierMD products are designed by a team of scientists who carefully select every formula to deliver effective results.
Each product is free from parabens, dyes, mineral oils, and sulfates. Products are designed to target problem areas, such as visible signs of aging, acne, dry skin, and hyperpigmentation.
Buy Products Now
SEND ME A PERSONALIZED RECOMMENDATION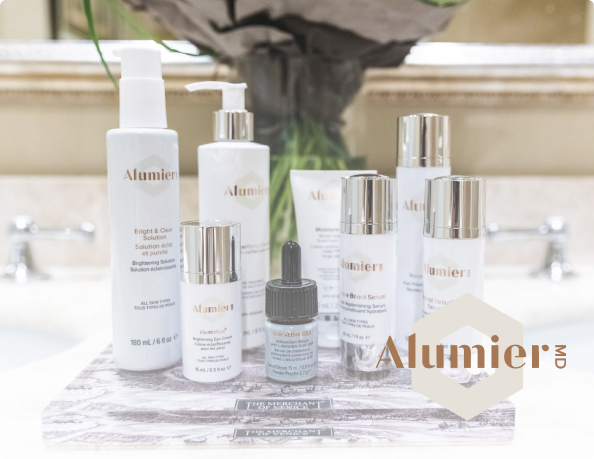 How to Order
Already know what you're looking for?
Click here to place your AlumierMD order.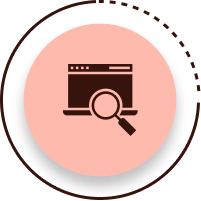 AlumierMD has so many wonderful products that are formulated to target different skin types and concerns. Take a look at all of their chemical-free products below.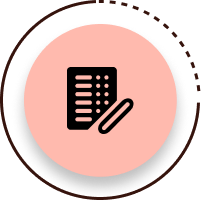 Ready to order? Fill out our popup form with your selfie by clicking the button below and we will send you a personalized product recommendation and online shopping code!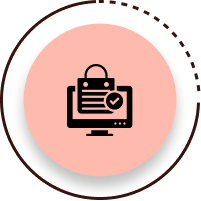 Head to AlumierMD's website and shop online! With free delivery and auto-renew options, reaching your skincare goals has never been so easy!
Sunscreens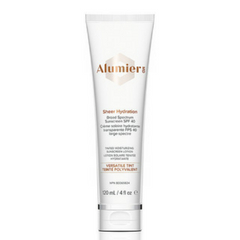 Sheer Hydration Broad
Spectrum SPF 40
This powerful sunscreen is packed with vitamins, antioxidants, and nutrients that hydrate the skin while protecting it from the sun's UV rays.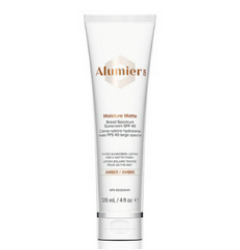 Moisture Matte Broad
Spectrum SPF 40
This sunscreen does more than just protect against UV rays. The powerful formula also works to moisturize and hydrate your skin,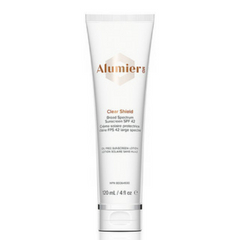 Clear Shield Broad
Spectrum SPF 42
This sunscreen is designed for those with acne, sensitive, and redness-prone skin. Its non-comedogenic formula...

Hydrating Moisturizers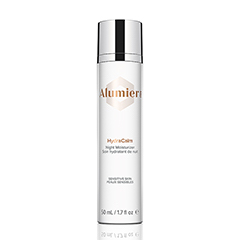 HydraCalm
Moisturizer
Loaded with antioxidants and nourishing ingredients, this moisturizer is perfect for those with sensitive skin or rosacea.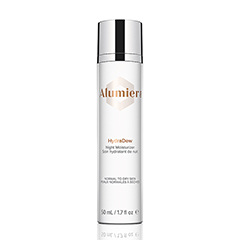 HydraDew
Moisturizer
This powerhouse night cream is loaded with hydrating ingredients that work to hydrate your skin,providing collagen...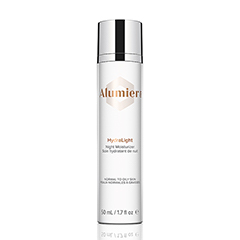 HydraLight
Moisturizer
This super light hydrating moisturizer is perfect for normal to oily skin and includes a combination of peptides...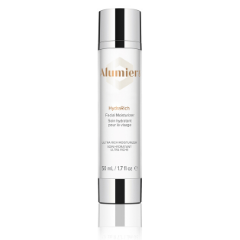 HydraRich
Moisturizer
This powerful sunscreen is packed with vitamins, antioxidants, and nutrients that hydrate the skin while protecting it from the sun's UV rays.

Serums and Treatments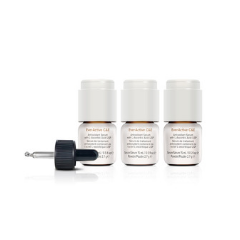 NEW: EverActive C&E
Antioxidant Serum
This brand new, vitamin C and E serum packs a powerful punch. Its unique delivery system provides an always-active antioxidant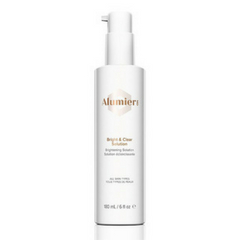 Bright & Clear
Solution
This refreshing, conditioning toner brightens your skin's complexion, but it's also packed with beneficial ingredients.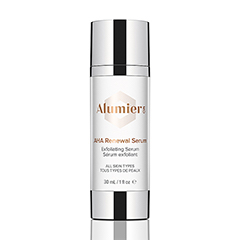 AHA Renewal
Serum
Alpha Hydroxy Acid (AHA) forms the powerful base for this anti-aging serum. It works to remove dead skin cells,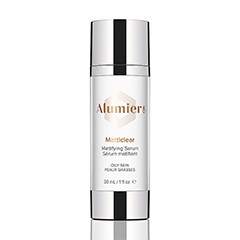 Matticlear
Mattifying Serum
Oily and combination skin can enjoy the oil-absorbing benefits and full effects of the Matticlear Mattifying serum.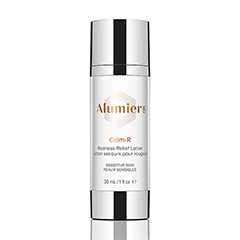 Calm-R Redness
Relief Lotion
A lightweight hydrating serum that provides relief for sensitive and redness-prone skin. It contains ingredients known...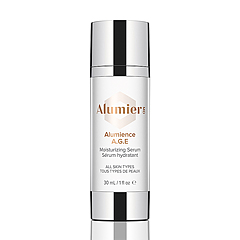 Alumience A.G.E.
Moisturizing Serum
The A.G.E. is an exclusive signature formula designed to reduce skin damage caused by environmental toxins and advanced ...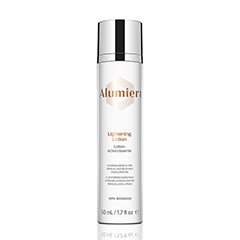 Lightening
Lotion
This lightweight lotion uses a combination of licorice root and hydroquinone, both known for their powerful ability...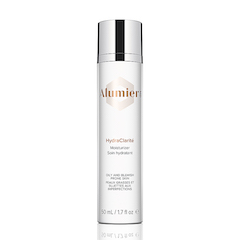 Neck and Décolleté
Firming Cream
This smooth firming cream for the neck and décolleté reduces the visible signs of aging. It supports collagen ...

Ultimate Boost
Serum
The Ultimate Boost Serum helps to restore the skin's hydrolipid barrier, your skin's natural guard that locks hydration in.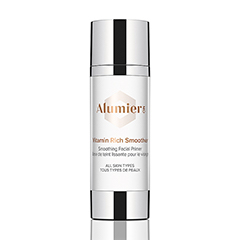 Vitamin Rich
Smoother
Loaded with vitamins C and E, this product brightens and improves your skin tone. It reduces the appearance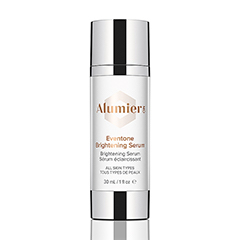 Eventone
Brightening Serum
This lightweight serum includes all-natural pigment inhibitors to create a powerful result. These ingredients brighten

Cleansers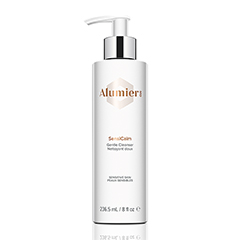 SensiCalm
Cleanser
This creamy cleanser is designed for sensitive and rosacea/redness-prone skin. Its aloe and vitamin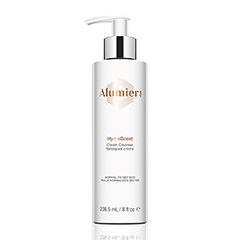 HydraBoost Cream
Cleanser
Gentle but intense, this hydrating cleanser works to remove environmental toxins, excess oil, and even your makeup.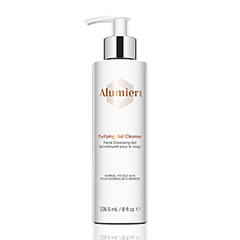 Purifying Gel
Cleanser
Perfect for normal and oily skin types, this hydrating cleanser removes environmental toxins from the skin while

Acne Products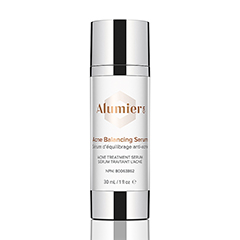 Acne Balancing
Serum
This powerful acne-fighting serum penetrates the pores, reducing acne breakouts and healing the skin around pimples.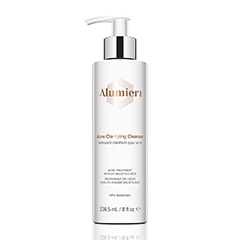 Acne Clarifying
Cleanser
This cleanser is highly effective on acne-prone skin as it's made from salicylic acid, a strong acne-fighting ingredient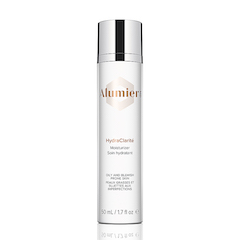 HydraClarité
Specially designed for oily and blemish-prone skin, this powerful moisturizer absorbs quickly and helps soothe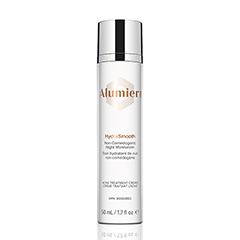 HydraSmooth
Moisturizer
Those with acne-prone skin can finally enjoy clarify thanks to this non-comedogenic, encapsulated slow-release formula.

Peels and Masks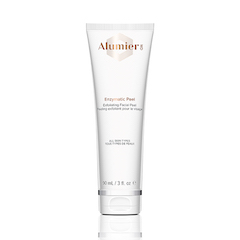 Enzymatic Peel
The enzymatic peel uses the power of fruit enzymes combined with lactic acid to produce an exfoliator that solves many skin issues.

Eye Care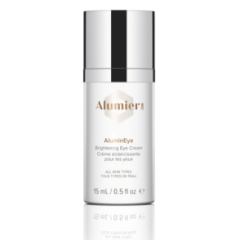 AluminEye
One of AlumierMD's signature anti-aging products, this rich eye cream is highly effective in improving the appearance...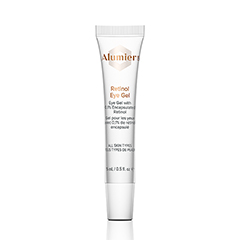 Retinol Eye Gel
The Retinol Eye Gel includes a vitamin-rich, nourishing microencapsulated formula that is designed to slowly release...

Exfoliation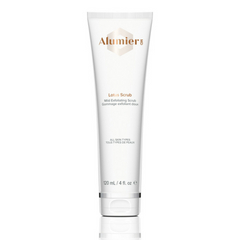 Lotus Scrub
The Lotus Scrub is an effective scrub that is perfect for exfoliating and cleansing all skin types. Made from biodegradable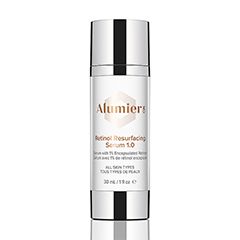 Retinol Resurfacing
Serum 1.0
This treatment contains 1.0% retinol and utilizes a slow-release encapsulated system that helps correct skin tone,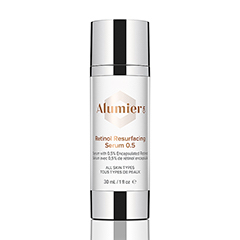 Retinol Resurfacing
Serum 0.5
This retinol treatment contains 0.5% retinol and utilizes a slow-release encapsulated system that works over time to correct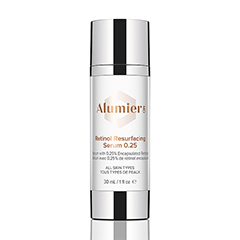 Retinol Resurfacing
Serum 0.25
This retinol treatment contains 0.25% retinol and utilizes a slow-release encapsulated system that works over time

Post-Treatment Products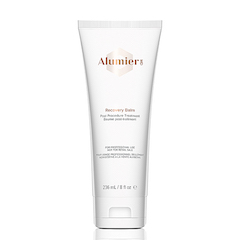 RecoveryBalm
The Recovery Balm is designed to help soothe and calm the skin post-procedure, while enhancing the effects of your treatment.

Book a Consult
If you're ready for permanent solutions to your skin concerns, book a consultation with the Burlington Medical Aesthetics team.
Our team will meet with you to discuss your concerns, and come up with an effective and safe treatment plan to get you the results you've been dreaming of. *Please note that a credit card is required to secure all appointment bookings.