Everything You Need To Know About Vampire Facials
May 20, 2022
You may have heard of the current skincare craze, the vampire facial, which has been popularized by many reality television celebrities such as Kim Kardashian herself.
The treatment is much less frightening than it sounds, and it is accessible to people other than celebrities. The vampire facial, also known as microneedling, is a cosmetic service in which blood is drawn from your arm, platelets are separated and then reapplied to your face. This treatment has several advantages, including the appearance of youthful skin and glowing skin.
There's a lot to learn about this industry-leading treatment, and this article will cover all you need to know about vampire facials and why they can be beneficial to you. Let's get into it…
What Is A Vampire Facial?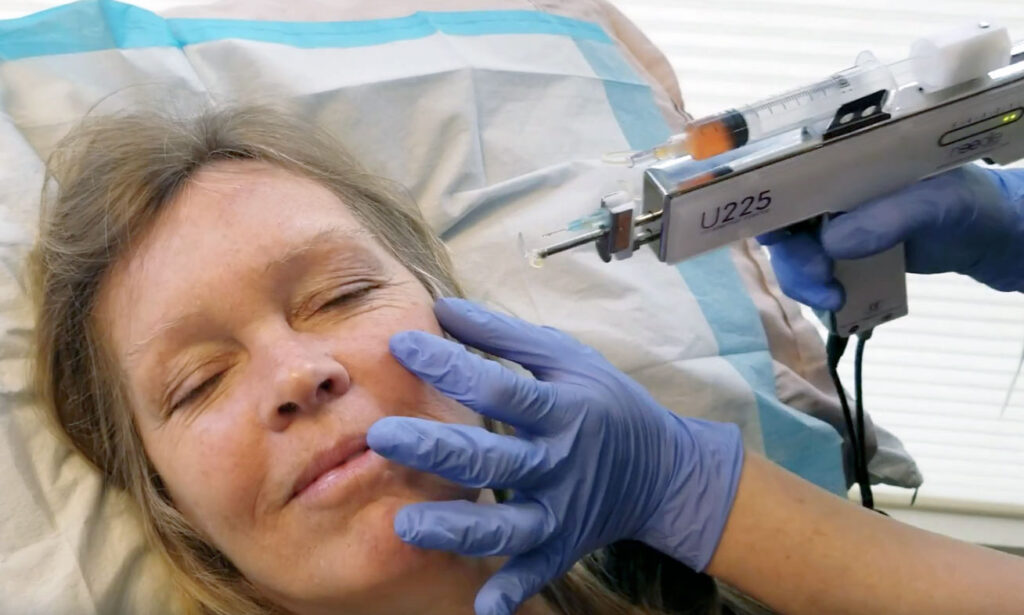 Vampire facials are known for their unique name and technique, but this facial is almost identical to microneedling. Microneedling punctures the skin with short, tiny needles. These needles are between .5 and 2.5 millimeters in length. The needles are as little as pinpricks and merely penetrate the skin. The pricks ultimately "injure" the skin, causing it to mend by creating elastin and collagen and enabling the substance to enter deeper into the skin.
The blood is given topically to your skin once the microneedling procedure is done. This treatment has a high concentration of growth factors, which aid tissue healing and repair and may be used to treat a variety of skin conditions.
How Does This Treatment Work?
Microneedling is normally done at a doctor's office or a medical spa. The first blood draw, which is rather painless, is the first stage in the process. The plasma and platelets in your blood are then separated from the red blood cells in a centrifuge.
The next step is the application of a numbing cream. A topical numbing cream is administered to the face before the microneedling phase of the treatment starts to alleviate any pain caused by the needling.
The blood substance is then massaged on the skin after the microneedling session. To get the best benefits, it's recommended to leave the applied substance on your skin for the remainder of the day. For the first few days following treatment, it's usually for patients to have dry, red, or sensitive skin, similar to a mild sunburn.
The Advantages Of A Vampire Facial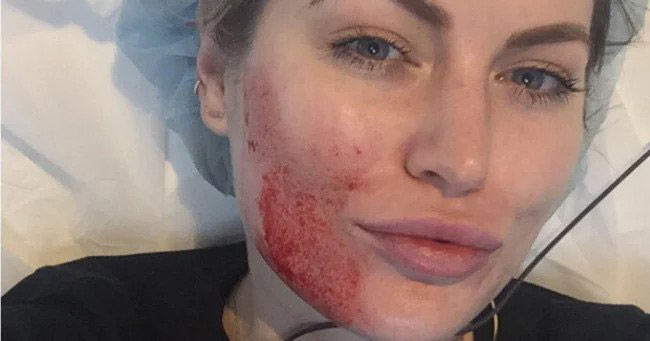 While this method may appear to be complex and difficult, it is actually quite simple and provides patients with incredible results. There are several advantages of using the vampire facial, including:
Increased Collagen Production
It's normal for collagen formation in the body to begin to decline around the age of 25. Unless you do anything to accelerate its production rate, it will continue to diminish at a considerable pace for the remainder of your life. In addition, the quality of the collagen produced deteriorates. All of this leads to skin that is clearly unhealthy.
Whether you're bothered by fine lines, moderate wrinkles, or severe folds, or have other obvious skin problems, a vampire facial is likely to improve the condition of your skin by increasing collagen production. When skin cells are damaged, collagen formation is accelerated. During the microneedling stage of your vampire facial, the small needles enter the higher layers of your skin, causing this.
Existing collagen begins to mend the skin as soon as it is pierced. At the same time, your body begins to produce new collagen that is stronger and healthier. It does take a few weeks for this higher-quality collagen to mature; however, you will notice an instant tightening of the skin.
Reduced Appearance Of Wrinkles And Fine Lines
People desire a vampire facial for a variety of reasons, including lines and wrinkles. As cellular turnover is boosted, these typical indicators of aging are addressed. New skin cells, collagen, and elastin are generated while old skin cells are removed.
Your facial skin tightens spontaneously in reaction to the micro-injuries caused by the treatment, which helps to reduce fine lines and wrinkles. As empty parts of your face are plumped up, the appearance of deeper creases and wrinkles will be filled and almost unnoticeable.
Skin That Is Tighter And Firmer
As we all know, the skin on our bodies begins to lose its elasticity and firmness as we get older. With a vampire facial, collagen creation helps to fill the skin that has lost these youthful features. Regardless of your skin concerns, a vampire facial may assist you in achieving your perfect look and restoring the youthfulness in the skin.
Improved Skin Texture And Tone
You may benefit from a facial enhancement if you have acne scars, surgical scars, scars from traumatic damage, stretch marks, hyperpigmentation, and other kinds of poor skin tone or texture. You'll be surprised by the mind-blowing difference in the look of your skin only a few days after one vampire facial, as old skin cells create new, healthy ones.
Long-Term Results
Some anti-aging therapies are only effective for a week or two before they must be repeated with another treatment. On the other hand, you only need a vampire facial once per year or two to keep up with your results. Even better, a vampire facial requires fewer sessions than regular microneedling to attain your desired results.
In most cases, skin rejuvenation requires four treatments, each of which should be spaced four to eight weeks apart. In total, only five sessions of vampire microneedling combined are required to significantly improve the look of the skin.
Are You A Vampire Facelift Candidate?
If you've been thinking of getting this sort of treatment done you've probably wondered if you're a good candidate. Most people are considered to be an excellent candidate if they have no serious skin issues and are in good health.
That being said, the vampire facelift isn't for everyone and since each person is looking for unique results, meeting with a qualified doctor or aesthetician can help you determine whether you're an appropriate candidate for this type of treatment.
The vampire facial is recognized as the finest and most popular non-invasive method for obtaining younger, brighter skin on the market. If you've been looking for a treatment to restore your youthful glow, the vampire facial is the perfect treatment for you!