4 Ways to Stimulate Collagen Production in Skin
September 15, 2021
While gaining wrinkles and developing sagging skin over the years can be deemed as graceful beauty marks that come with aging, there's also nothing wrong with wanting to keep yourself looking youthful forever. Aside from using the right skincare products, committing to a healthy diet, and hitting the gym, you can supplement your beauty regimen by getting treatments that stimulate the production of collagen, like hyaluronic acid fillers. 
Collagen is an essential protein that the body needs in order to keep the skin supple, plump, and youthful. While your body does a great job of producing collagen, it does tend to slow down due to high sugar intake, smoking, or once you reach your twenties.
We know, it sounds too soon, but luckily, there are tons of cosmetic procedures that can promote your body's natural collagen-producing properties. The best part? You don't even have to go under the knife. 
Are you ready for a nice healthy dose of collagen? Let's dive right in!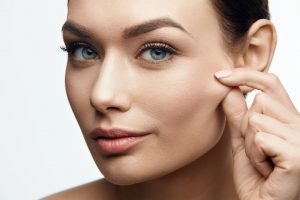 1. Retinol 
Retinol is an antioxidant that is widely used to boost collagen levels in the dermis. Moreover, it aids in blocking certain enzymes that destroy collagen, which is exactly why you need this in your skincare regimen. Fight aging with the phenomenal retinol creams by AlumierMD!
2. Restylane: Hyaluronic Acid Fillers 
If you aren't fazed by tiny needles, you can benefit from Restylane, a hyaluronic acid filler that reduces the appearance of wrinkles, restores fullness to specific areas of the face, and stimulates the production of collagen. 
Formulated with hyaluronic acid, this injectable does more than just treat wrinkles and sagging skin. It also encourages your skin to produce more collagen on its own, making it a cosmetic treatment that carries perks for the long run. No extensive downtime is required and results are visible within one week's time. 
3. Morpheus8  
Morpheus8 is a non-invasive needling procedure that harnesses the power of radiofrequency (RF) technology to defy unwanted signs of aging. Radiofrequency or RF treatment is scientifically proven to help rebuild the body's natural collagen production properties. With minimal discomfort and virtually no downtime, Morpheus8 will be the new go-to skin-tightening treatment for people on the go. 
4. Sunscreen 
This is a bonus item that serves more as a means to protect the collagen levels already present in your skin. If you enjoy basking in the great outdoors for prolonged periods of time during the day, then your skin could be at risk of losing collagen. When skin cells are damaged by sun rays, they are replaced with new ones. If this cycle repeats frequently due to harsh weather conditions or pollution, collagen levels dwindle and the skin becomes more vulnerable to damage. 
The key to avoiding this fiasco is to slather on some sunscreen every time you step outside and wash it off when you come home. Keep your skin clean and protected at all times!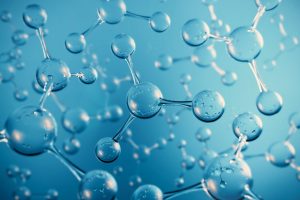 Get a Collagen Boost at Burlington Medical Aesthetics 
Whether you're interested in getting hyaluronic acid fillers, skin-tightening treatments, or top-tier skincare products, Burlington Medical Aesthetics has got you covered with our products and services that always produce extraordinary results.
Book your appointment today for a boost of collagen!