Industry-Leading Laser Hair Removal Soprano ICE Platinum Treatment
May 18, 2022
Soprano Ice Platinum laser treatment is a state-of-the-art laser hair removal system that gives patients the smooth, hair-free skin they've always wanted. The industry-leading technology behind the Soprano ICE Platinum combines three laser wavelengths to target unwanted hair and leave your skin silky smooth and hair-free.
Perhaps you've already made up your mind that laser hair removal is the best option for you. If you're tired of having to shave, waxe, and experiment with creams and epilators for hours on end this is exactly the treatment for you.
If you've never heard of the Soprano ICE Platinum treatment, you're in luck. We've covered everything there is to know about this treatment in this blog. Keep on reading to learn more…
What Is Soprano ICE Platinum Laser Hair Removal?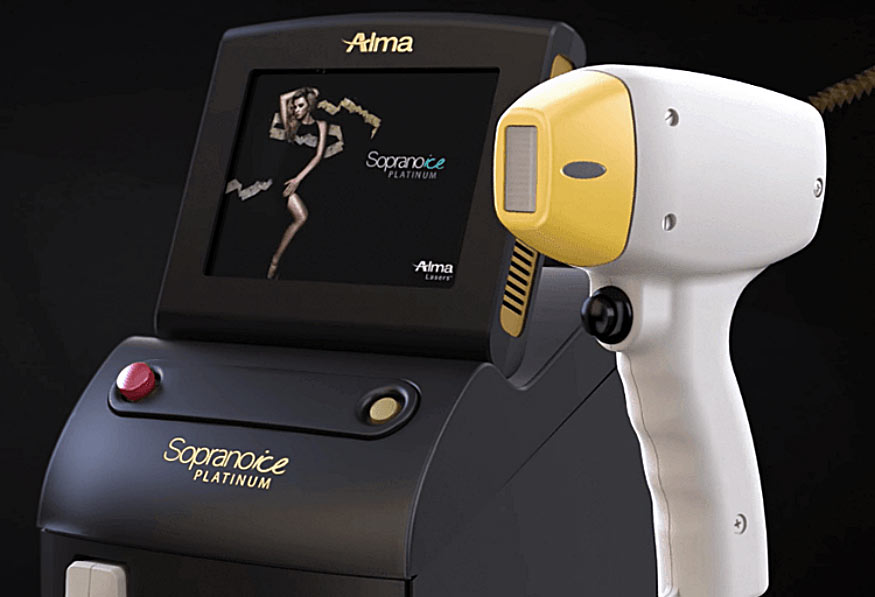 Let's start off with the basics, what is the Soprano ICE Platinum treatment?
Three Wavelengths In One Highly Effective Treatment
Previously, laser hair removal relied on a laser that was excellent in one area but had to make compromises in others. This is no longer the case since Soprano ICE Platinum combines the advantages of all three lasers.
You get a quick treatment that works on all skin types and hair kinds by combining three separate wavelengths into one. These wavelengths enter the skin at several depths at the same time, targeting the treated hair follicles on many levels. Many people believe this strong equipment to be the greatest hair removal laser technology available today.
It's All About The Follicles In Your Hair
Hair follicles are targeted with laser hair removal. As soon as the laser identifies a root, it converts light energy to heat energy, effectively destroying the base of the targeted hair follicles. The root's capacity to create hair is lost once it dies. The remaining hair will then fall out from the base of the root.
What To Expect During Your Treatment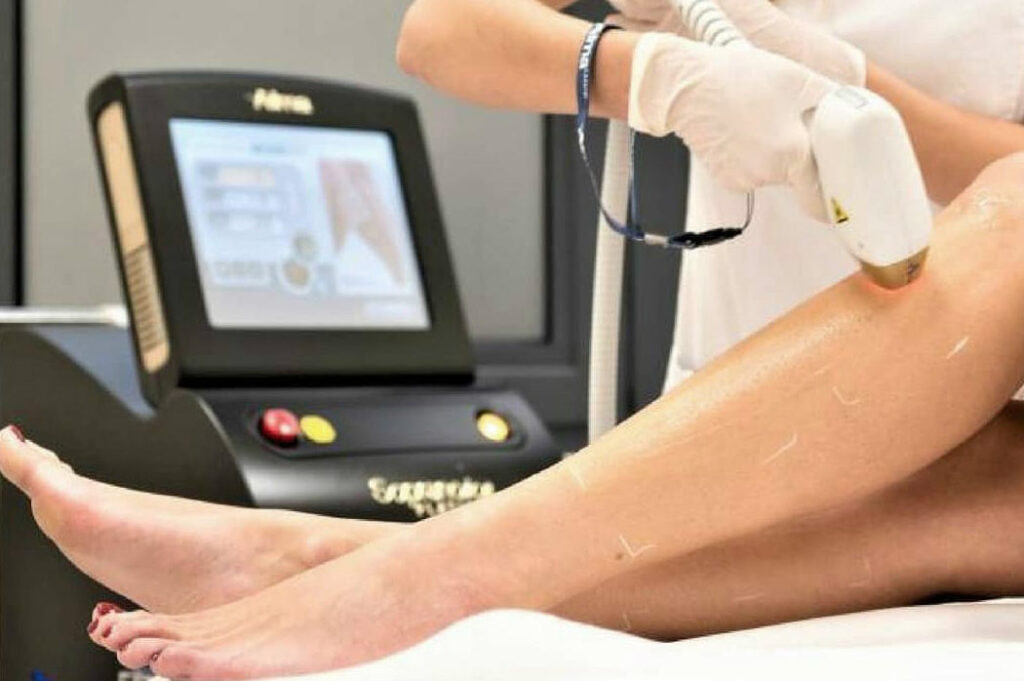 If you've never had your hair removed using a laser before, it may seem daunting at first. The good news is that this therapy is a proven and established procedure that is widely utilized and regarded as very safe and effective. It's a rather easy and uncomplicated process that does not cause any pain to the skin.
How To Get Ready For This Treatment
There is very little preparation required for laser hair removal, however, there are a few things that you may be advised to do before you go in for treatment.
Waxing Is Not Recommended.
During treatment, the root of your hair should be visible. Tweezing, waxing, or any other hair grooming that removes the hair together with its root should be avoided since laser therapy may be hampered. It's still acceptable to shave before your treatment, but for the greatest results, put the razor away for at least 24 hours before going in for your appointment.
Cleanse Your Skin Without The Use Of Harsh Lotions Or Creams.
Make sure the skin you wish to be treated is clear of debris and oil accumulation before you go in. Before getting laser hair treatment, it's a good idea to take a shower or a bath to cleanse the area. The treatment will go more easily and rapidly if the surface is clean. Avoid applying oils or scents on the day of your appointment on the region that will be treated.
Recovery From Soprano ICE Platinum Treatment
In general, the recuperation process is a simple and straightforward one. The hair follicles in the treated area will fall out in a week or two after the treatment. Try to avoid using the sauna or hot tub for at least a full day following your treatment since you need to protect your treated skin from high heat for roughly 24 hours. After treatment, stay away from tanning beds for a few weeks and use sunscreen wherever you go outdoors. If you take these easy steps after your treatment, you can avoid any infection or redness.
How Often Should Treatment Be Performed?
It's possible that you'll see some spotty hair growth at first. This is quite typical since the laser may have missed some hair follicles the first time around. It's possible that you'll need several treatments before you're fully satisfied with your results. It's normally found that a total of six treatments spaced four to six weeks apart is highly optimal for achieving the best outcomes.
After that, you can cut down on your visits to just the odd touch-up. Time, hormonal fluctuations, and life changes might cause some hair growth to reappear, so weekly maintenance appointments will help you maintain your desired results. It's important to remember that every person is different. Some people may need 6 to 8 treatments while others may only need 4 to 6. Hair type, skin type, hair thickness and colour all play a big role in how many treatments you'll need.
What Kind Of Results To Expect From A Soprano ICE Platinum Treatments
After you've completed a few sessions of this laser hair removal treatment, you'll be able to enjoy independence from needing to shave, wax, or pluck. You won't have to rush to the shower for a shave before going to a beach party; instead, you'll be able to attend without feeling self-conscious about undesired hair growth.
Every person should be able to feel good about themselves, but for individuals who have unwanted hair, this treatment may provide them a boost of confidence and a much-needed reprieve from the time-consuming job that hair maintenance can be.
If you're ready to say goodbye to unwanted hair on your arms, legs, bikini region, as well as other areas, this treatment may provide you with just what you're looking for– Skin that is velvety smooth and free of hair.
This approach has swiftly gained popularity among patients, and for good reason. Soprano ICE Platinum treatments are capable of achieving your desired outcomes in as little as six sessions and with little to no pain involved. With just a few treatments you can say your final goodbye to unwanted body hair!