What Can You Expect During A Dermal Filler Service
May 24, 2022
Fillers are gaining popularity and demand in Burlington- and for good reason. Patients like injectable fillers' since they provide not only quick results but also don't require any downtime.
Over the last three decades, particularly in the last decade, filler technology and effectiveness have advanced dramatically. Fillers are often utilized on the face, beneath the eyes, the brows, the cheeks, the lips, the nose, the chin, the jawline, the temples, the neck, and the hands. The advantages of fillers are shown by the softening of wrinkles and lines, the lifting of skin folds, and the enhancement of contours.
If you've been interested in or considering getting dermal fillers you may have wondered what to expect during your service. We've put all of the details of the treatment process in this blog for you, let's get started.
What Are Dermal Fillers?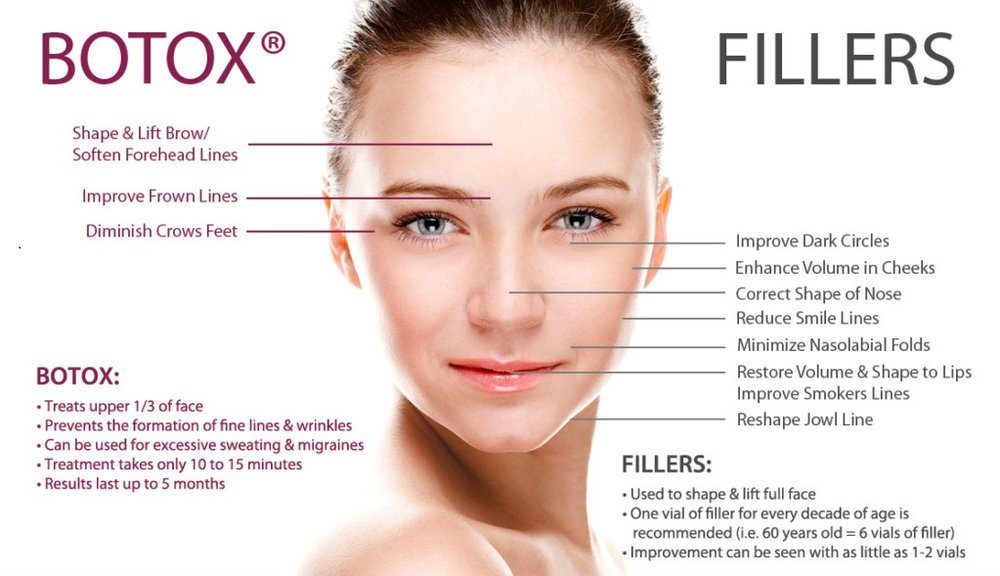 If you've arrived at this blog you may or may not know what dermal fillers are already. To put it simply, dermal fillers have been a leading treatment option for reversing flaws on the skin.
Fortunately, you may now reverse the signs and symptoms of aging by replenishing your hyaluronic acid levels with dermal fillers. That is why the majority of dermal fillers now available include hyaluronic acid.
After injection, it moisturizes, softens, and volumizes your skin, giving it a youthful, healthy appearance.
Benefits Of Dermal Fillers
Dermal fillers are well-known for their many advantages, with some of the more common ones being the following:
Increase the volume in the lips,
Increase the depth of shallow contours,
Reduce the appearance of facial wrinkles,
Remove or minimize scars,
Reconstruct facial malformations,
Reduce the lower lids' shadow,
Create a more contoured and shizzled look.
You may also see significant improvements in the following areas:
Acne depressions of the face,
On the corner of your eyes,
Nasolabial furrows,
Between your brows,
Frown lines,
Marionette lines,
Scars redefining the lip border,
Worry lines, among others.
The Dermal Filler Service Timeline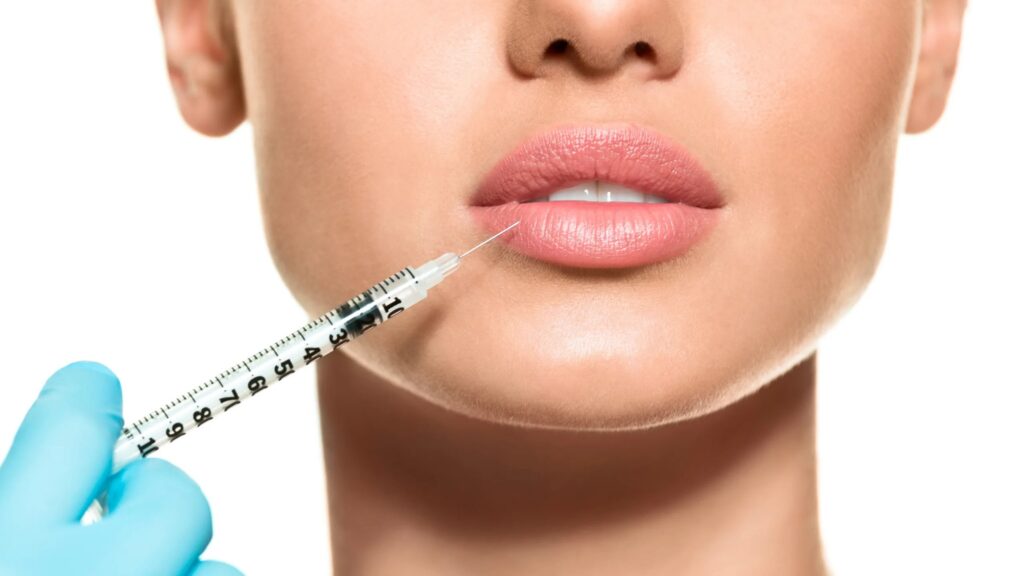 Generally speaking, the dermal filler procedure is quite straightforward, but we've broken it down for you below so that you may be as well-prepared as possible before your appointment.
The Consultation Process
During your consultation we recommend that you bring any outstanding questions, comments, or concerns that you have about the process up to your aesthetician. From there, our medical team will walk you through the procedure in detail, tailored to you and your unique circumstances.
During this time we will also go over the following requirements:
Your aesthetic objectives,
Concerns and inquiries about skin care,
A brief medical history,
Current medications that you are taking,
Previous cosmetic procedures- if any,
Personalized treatment choices based on your desired goals,
Any risks that are involved,
Expected outcomes from your treatment.
Our team wants to ensure that you understand every detail of this treatment so you are confident with your choice. Our qualified and knowledgeable team is here to answer any of your concerns and ensure your comfort. At Burlington Medical Aesthetics, we take great care of your aesthetic objectives and wishes to ensure you get the exact results that you are hoping for.
Pre-Treatment Process
Your medical specialist will carefully analyze your face look and skin tone before the commencement of your treatment. Appropriate injection locations for the filler may be designated on strategic places on your face.
To start your service, antibacterial agents will be used to clean the injection sites. If you suffer discomfort at the injection site, a cool tool will assist your skin in numbing the treated region, as would anesthetic ointment.
This technique is often described as painless but if you do have discomfort please let your aesthetician know so that they can alleviate it right away for you.
The Treatment
The injection itself is quick and only takes a few seconds per treated region. Your medical expert will inject, massage, and assess the treated region. Additional filler may be used if necessary to ensure that you are happy with the results and that they satisfy your expectations. The procedure may take between 15 and 60 minutes, depending on your particular service and how many areas you'd like treated.
Following The Treatment
If you are pleased with the outcome, all remaining marks that were made temporarily will be removed. An ice pack may be used in the area to help decrease swelling and alleviate any pain. For a day or two, the treated region may feel sensitive but this is a completely normal occurrence.
Recovery And Results
Recovery time varies and is dependent on the kind of filler used in a particular region. In most cases, you may quickly resume normal activities right after your treatment. For the first 24 to 48 hours, avoid strenuous physical activity to reduce swelling and bruising. With your aesthetician you will discuss the details of your recuperation time in more detail.
The effects of HA fillers are transitory, lasting approximately six to twelve months before being absorbed by the body. Bear in mind that ideal outcomes may not be achieved with a single session. With your medical practitioner, determine the number of treatments necessary to achieve your objectives.
That being said, any soft tissue fillers provide instant effects. This may last from months to many years, depending on the filler and the patient.
If you're looking to maintain your results we recommend using proper products and skin care that can enhance the effects and lifespan of the treatment.
Get Started On Your Dermal Filler Journey
At our Burlington Medical Aesthetics clinic, we provide a selection of innovative and specialized dermal fillers to our patients. These include Juvederm, Belotero, Radiesse, Restylane, among others. The benefits of dermal fillers go a long way and provide our patients with instant effects without the downtime or complications associated with cosmetic surgery.
We pride ourselves on producing outcomes that seem natural and flawless for all of our patients. To find out more about dermal filler services, contact us now by calling 289-337-2761 to schedule your filler treatment and say welcome to a more youthful and improved you. You truly deserve it!